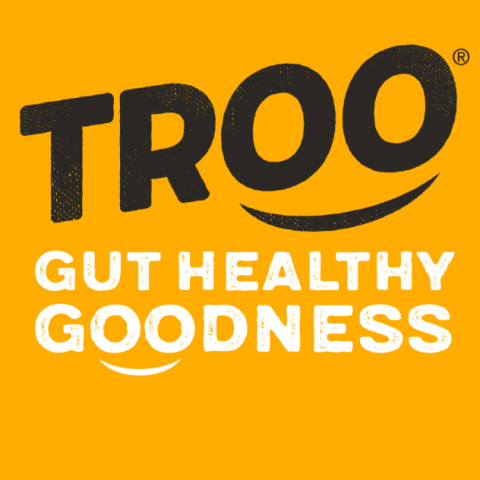 TROOFOODS LTD
Company

TROOFOODS LTD

Website
More about TROOFOODS LTD
Troo is all about Gut Healthy Goodness. Good in terms of the delicious, nutritious food we create and how it contributes to your health, but also in the way we do business. Simply put we're good for you and good for the world.
There is growing evidence that shows how fundamental gut health is for us to live a long, happy and healthy life. Our gut health can have a huge impact on our physical and mental health and well being. Learning more about gut health has inspired us to create a range of gut-healthy food.
Our products help you get the day off to a gut-healthy start; delicious, award-winning breakfast granola and porridge - packed with natural ingredients as well as being plant based, gluten free, low sugar, high fibre packed in 100% plastic free, compostable pouches.
Your gut health is more than just what you eat -it's also about exercise, sleep and managing stress. The Gut Health Guide on our website eattroo.com aims to educate and inspire you to make little lifestyle changes that could have a big impact in the long run.
Key information
Gluten Free / Wheat Free
Dairy Free
Vegan
Low Sugar
Plastic free
Promotion
FREE DELIVERY WITH ORDERS OVER £25
FREE DELIVERY WITH ORDERS OVER £25
Spend £25 or more and get free delivery on orders with a UK shipping address. Simply select the Free Shipping for Orders over £25 option when you reach the checkout.
Contact information
Website: eattroo.com
Email: [email protected]
Telephone: 01303 250464
Mobile: 07411934700
Location
LECHOIX, THE BAYLE
FOLKESTONE
KENT
CT20 1SQ
United Kingdom
Connect & follow TROOFOODS LTD
Veganism
Are all the products your entity (business, brand, organisation) produces and/or retails suitable for vegans? If no, then, unfortunately, you cannot register as we only accept submissions from 100% vegan entities.

Yes

Which of the following best describes you (professionals and sole traders) or your organisation?

Plant based
Ownership
Is your organisation an independent business/brand or a corporate owned business/brand?

Independent

Are you a BAME (Black, Asian & Minority Ethnic) owned/run business/organisation?

No

What type of business/organisation are you?

Company

Are you a woman-owned/run business/organisation?

Yes
Social, Economic and Environmental Justice
Which social, economic or environmental justice causes does your entity (business, brand, organisation) support or promote (e.g. through social media posts, donations, attending protests and other direct actions etc.)?

Animal rights

Climate justice

Economic justice

Environmental justice

Environmentalism

Feminism and gender justice

Food justice

What do you do to support or promote each of the causes you have identified?

Social posts, donations (generally food), way we do business, volunteering in schools

Does your business/organisation have an ethical labour policy or code of practice (either formal or informal) which ensures fair labour practices?

Yes

Does your business/organisation have policies and practices which actively promote diversity and inclusion?

Yes

Is your business a member of the World Fair Trade Organisation?

No

Do any of the products you produce and/or retail, or ingredients you use, have fairtrade certifications?

Some (less than a third)

Do you source products and/or ingredients from companies and suppliers that support fair labour practices?

Sometimes
Environment and Sustainability
If any of the products you produce and/or retail, or ingredients you use, have a sustainable production certification, please indicate which certifications apply?

Other certification

Overall, how many of the products that you produce and/or retail, or ingredients you use, are certified by the sustainable production certifications listed in the question above?

Many (one to two thirds)

Are any of the products that you produce and/or retail, or ingredients you use, produced using sustainable production methods albeit uncertified?

Unsure

Are any of the products that you produce and/or retail, or ingredients you use, free of palm oil?

All

Do you reuse, recycle and/or donate any waste products (e.g. food, plastics, packaging etc.)?

Yes

Do you only use recycled or recyclable materials for packaging?

Yes

Is all of your packaging biodegradable?

Yes

Does your business, organisation or project follow a zero waste philosophy?

Yes
Energy, Transport and Distribution
How many of the products you produce and/or retail, and/or the ingredients you use, are made in the country in which your entity (business, organisation) is based?

All
Giving Back
Does your business support or give back to the local community in any way?

Yes
Ethical Banking
Does your business/organisation use an ethical bank or building society?

Yes