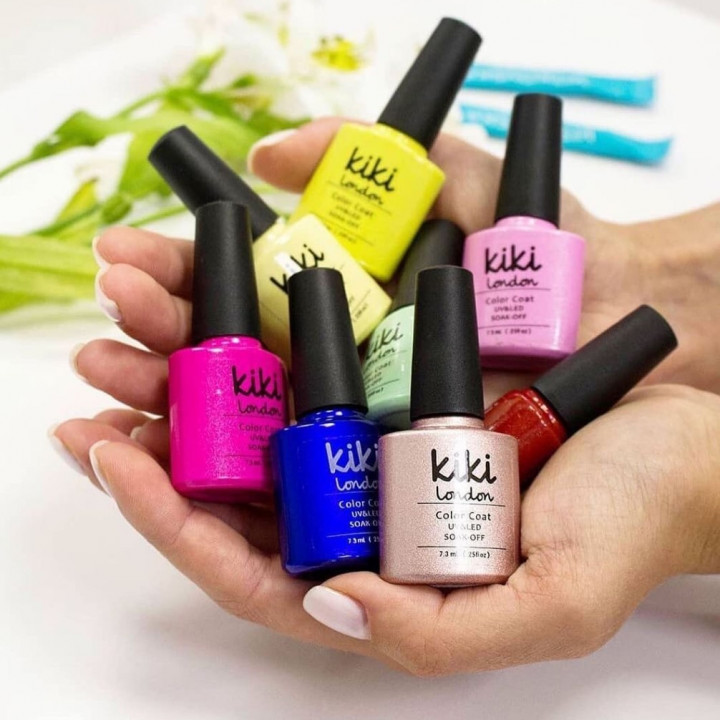 Kiki London
Company

Kiki London

Website
More about Kiki London
Kiki London was created as a high quality, contemporary nail gel brand, with a growing selection of over 100+ trendy colours, ensuring your salon and gel choices are always in current fashion.
Kiki London heavily-pigmented gel polishes are super rich, long-lasting, and chip-resistant – offering an affordable luxury to professionals worldwide.
That's not all, our products are also vegan and cruelty free! Our UK based brand continues to grow and develop into an internationally recognised brand, with distributors across the world.
Key information
Kiki London Products are for Professional Use Only
Promotion
10% off For First Time Customers
Promo code: ethicalglobe
Expires: 30th June 2021
10% off All Kiki London Professional Products.
This Offer is only valid for First Time customers Only.
Veganism
Are all the products your entity (business, brand, organisation) produces and/or retails suitable for vegans? If no, then, unfortunately, you cannot register as we only accept submissions from 100% vegan entities.

Yes

Which of the following best describes you (professionals and sole traders) or your organisation?

Vegan
Ownership
Is your organisation an independent business/brand or a corporate owned business/brand?

Independent

What type of business/organisation are you?

Company
Social, Economic and Environmental Justice
Does your business/organisation have an ethical labour policy or code of practice (either formal or informal) which ensures fair labour practices?

Yes

Does your business/organisation have policies and practices which actively promote diversity and inclusion?

Yes
Environment and Sustainability
Are any of the products that you produce and/or retail, or ingredients you use, free of palm oil?

All

If any of the products that you produce and/or retail, or ingredients you use, contain palm oil, is it sustainably sourced?

No

Do you reuse, recycle and/or donate any waste products (e.g. food, plastics, packaging etc.)?

Yes

Do you only use recycled or recyclable materials for packaging?

Yes

Is all of your packaging biodegradable?

Yes
Energy, Transport and Distribution
How many of the products you produce and/or retail, and/or the ingredients you use, are made in the country in which your entity (business, organisation) is based?

Many (one to two thirds)
Giving Back
Does your business support or give back to the local community in any way?

Yes
Ethical Banking
Does your business/organisation use an ethical bank or building society?

No