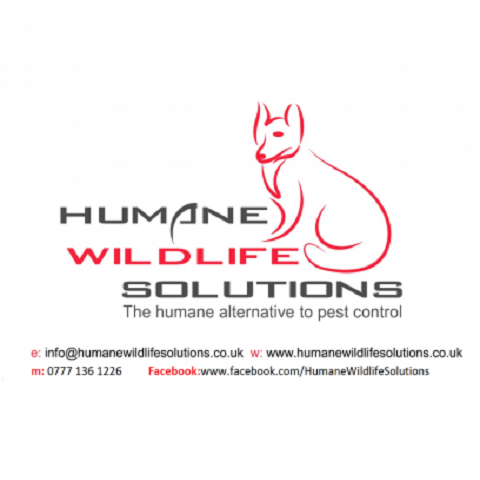 Humane Wildlife Solutions
Company

Humane Wildlife Solutions

Website
More about Humane Wildlife Solutions
The award-winning Humane Wildlife Solutions is your 100% humane, vegan, non-lethal and ethical alternative to pest control. We can offer you a service where we can help you overcome wildlife conflict on your properties both domestic and commercial. We do this by repelling and deterring rather than the current methods offered by pest control services of trapping and killing.
We believe we can all live side by side, humans and wildlife. If there is a conflict then we will help you overcome this by using humane methods only.
Key information
Vegan services for wildlife management across the UK and Europe, for residential and commercial customers.
Veganism
Are all the products your entity (business, brand, organisation) produces and/or retails suitable for vegans? If no, then, unfortunately, you cannot register as we only accept submissions from 100% vegan entities.

Yes

Which of the following best describes you (professionals and sole traders) or your organisation?

Vegan
Ownership
Is your organisation an independent business/brand or a corporate owned business/brand?

Independent

Are you a Grassroots organisation (for projects, charities/NGOs)?

Yes

What type of business/organisation are you?

Sole trader
Social, Economic and Environmental Justice
Which social, economic or environmental justice causes does your entity (business, brand, organisation) support or promote (e.g. through social media posts, donations, attending protests and other direct actions etc.)?

Animal rights

Climate justice

Environmental justice

Environmentalism

Feminism and gender justice

Other

Does your business/organisation have policies and practices which actively promote diversity and inclusion?

Yes
Environment and Sustainability
Do you reuse, recycle and/or donate any waste products (e.g. food, plastics, packaging etc.)?

Yes
Energy, Transport and Distribution
How many of the products you produce and/or retail, and/or the ingredients you use, are made in the country in which your entity (business, organisation) is based?

All
Giving Back
Does your business support or give back to the local community in any way?

Yes