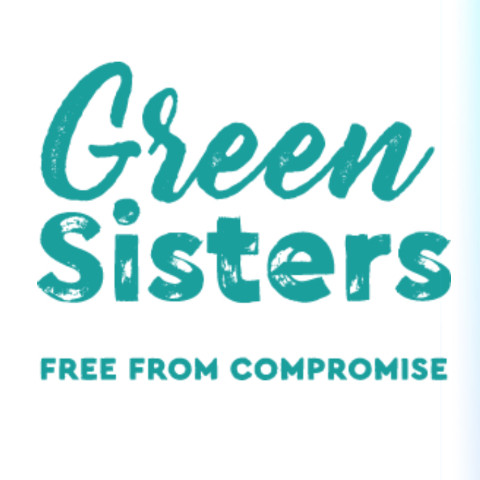 Green Sisters
Company

Green Sisters

Website
More about Green Sisters
Green Sisters pride ourselves on food that is truly diverse and inclusive, with a range of delightful plantbased and allergen free products!
Having spent many years perfecting our recipes, to enable everyone around the table to share enjoyable social gatherings without missing out, we take pride in producing truly inclusive food that satiates and satisfies your palate and diet without compromise!
Green Sisters Healthier snacks include 14 varieties of samosas wrapped in a crisp protein based pastry, baked to perfection at events or available for home delivery nationwide so you can have them ready for every occasion. The range includes the Great Taste award winning Organic Choco'Licious Samosas (Not for the faint hearted!) and the double Gold award winning Veggie'Licious samosa, which even constitutes one of your five a day of you consume two!
We have recently added to our portfolio, with a **NEW** ready meal range, WITH OPTIONS FOR PLANTBASED & ALLERGEN FREE foodies, truly allowing for freedom to choose authentic flavours and takes the pain out of preparing all of your meals at home!
So why not Indulge and take a look at our website for some Inspiring & Delightful feel good food, suites to most combinations of diets!
Key information
Encouraging healthier food choice where taste is not compromised!
Core Range Free From 14 major allergens
Award Winning Products
Gluten free, dairy free, nut free, soya free, wheat free, plant based, lupin free
Veganism
Are all the products your entity (business, brand, organisation) produces and/or retails suitable for vegans? If no, then, unfortunately, you cannot register as we only accept submissions from 100% vegan entities.

Yes

Which of the following best describes you (professionals and sole traders) or your organisation?

Plant based
Ownership
Is your organisation an independent business/brand or a corporate owned business/brand?

Independent

Are you a BAME (Black, Asian & Minority Ethnic) owned/run business/organisation?

Yes

What type of business/organisation are you?

Company

Are you a woman-owned/run business/organisation?

Yes
Social, Economic and Environmental Justice
Which social, economic or environmental justice causes does your entity (business, brand, organisation) support or promote (e.g. through social media posts, donations, attending protests and other direct actions etc.)?

Climate justice

Environmentalism

Food justice

What do you do to support or promote each of the causes you have identified?

Use organic flours, consider the planet in our decisions about products packaging, working towards a better footprint for the environment, promote inclusion and diversity through food choice for consumers, Be more sustainable and offer food suitcase for the majority irrespective of diet

Does your business/organisation have an ethical labour policy or code of practice (either formal or informal) which ensures fair labour practices?

Yes

Does your business/organisation have policies and practices which actively promote diversity and inclusion?

Yes

Is your business a member of the World Fair Trade Organisation?

No

Do you source products and/or ingredients from companies and suppliers that support fair labour practices?

As much as possible
Environment and Sustainability
Are any of the products that you produce and/or retail, or ingredients you use, produced using sustainable production methods albeit uncertified?

Unsure

Are any of the products that you produce and/or retail, or ingredients you use, free of palm oil?

All

Do you reuse, recycle and/or donate any waste products (e.g. food, plastics, packaging etc.)?

Yes

Do you only use recycled or recyclable materials for packaging?

Yes

Is all of your packaging biodegradable?

No

Does your business, organisation or project follow a zero waste philosophy?

Yes
Energy, Transport and Distribution
How many of the products you produce and/or retail, and/or the ingredients you use, are made in the country in which your entity (business, organisation) is based?

All
Giving Back
Does your business support or give back to the local community in any way?

Yes